Lake George Lodging: Our Story
Cramer's Point Lake Breeze and the Drake Family are
proud to announce NEW OWNERSHIP!
Many improvements are underway, and we are excited to bring our top quality Lake George lodging and customer service to our second motel and cabins property! Our family proudly operates The Adirondack Lodging Company, offering clean, fun and family friendly accommodations at Cramer's Point Lake Breeze, Adirondack Diamond Point Lodge, Moreno's Cottages (Lake Placid area) and our Brant Lake /  Chestertown area Campground.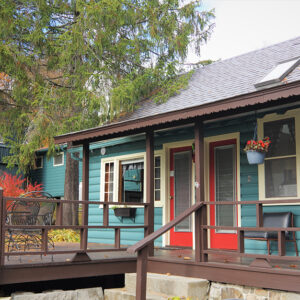 We invite you to enjoy the classic vacation experience with one of our Lake George lodging accommodations. Choose from our Motel style rooms, Cabin Style Suites, Adirondack Cabins, or our vacation home rentals. Our Motel rooms are located on the south side of the property in the motel, or associated with other units and are a short walk from either pool. Suites are located in different locations on our property, and range in style from the very rustic, original log cabin to the more modern feeling North Poolside Suites. All of the suites except unit 1 have a small full kitchen.  They have many of their original features but will be outfitted in charming Adirondack décor, cozy bedding, and 100% cotton sheets for the 2023 season! The Suites are all side by side with other units which makes them great for families needing add on space or for groups that want to book together.
Many of the eclectic, family owned, hospitality properties in and around Lake George are being bought up and torn down to make way for luxury homes.
Our family seeks to preserve the unique Lake George Lodging experience that has been a foundation of the American vacation for generations!