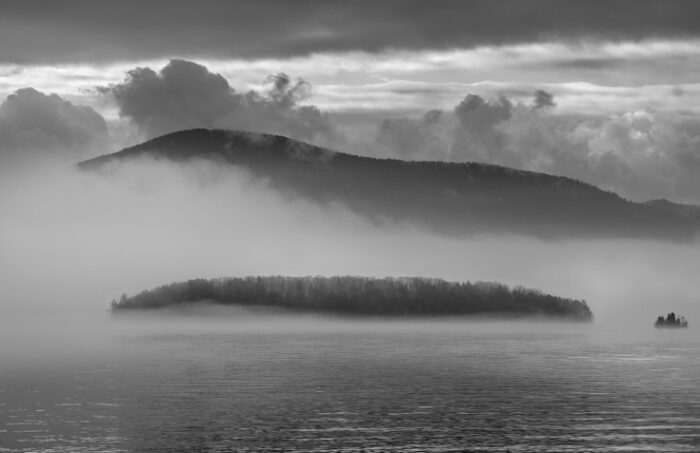 Most people think of Lake George as a nostalgic summer vacation destination, but this unassuming town in the Adirondack Mountains harbors its fair share of haunted history and paranormal activity. Dare to be scared, and decide for yourself if ghosts really do exist at these 5 haunted places in the Lake George Region.
Fort William Henry
Featured on an episode of the SyFy channel's "Ghost Hunters" and an official stop on the Haunted History Trails of New York State, the Fort William Henry is a historical stronghold from the French and Indian War, marked by bloody battles, disease and death. The Fort reports numerous eyewitness accounts of unfounded footsteps and voices, moving bottles, flickering lights, chimes ringing with no wind, even ghostly soldiers fighting each other. Haunted History Tours are offered Thursday through Saturday in September, and Fridays and Saturdays in October.
Old Courthouse
Located at the corner of Amherst and Canada Streets in Lake George Village, the Old Warren County Courthouse (1813 to 1963) is now the home of Lake George Historical Association and the Lake George Arts Project. Open to the public, the Old Courthouse features exhibits about Lake George's colonial military history, as well as a gift shop. Many brave visitors have experienced difficulty breathing and paranormal activity upon stepping inside the old iron-barred jail cells, as well as other haunting disturbances. The Lake George Historical Association and museum are open Friday through Sunday in September, and Saturdays and Sundays through October 15.
Barkeater Chocolates
On Route 28 in nearby North Creek NY, a centuries-old building that is now Barkeater Chocolates has a not-so-sweet past. The location is featured on the Haunted History Trails of New York State and both employees and visitors have reported unexplained noises, footsteps, even ghosts, including a boy running through the store, a man in the basement, and a women who speaks in a muffled voice. Barkeater Chocolates offers both public and private Haunted Factory Chocolate-Making sessions, as well as Fireside Ghost Stories with a paranormal investigative team.
The Lake George Mystery Spot
While you aren't guaranteed to see ghosts at most of the haunts on this list, there is one spot in Lake George that always delivers on the unexplained. Located behind the Lake George Visitor Center, you'll find a concrete platform with a curved stone wall, a blue map of Lake George painted in the center, and two metal rails set in the concrete that create an "X". For reasons even science can't explain, when you stand on the "X", face the lake, and speak into the air, your voice echoes back to you, but no one else can hear it. According to local legend, a Native American god stood on this spot many years before, and his wisdom continues to echo here today.
Caldwell Cemetery
With markers dating back to the 18th century, the Caldwell Cemetery is full of haunted history.  Lake George was originally named Caldwell, and the town's founder James Caldwell is buried here, as well as the many who died of a smallpox outbreak at Fort William Henry. Today, the Mohican Street cemetery is believed to be haunted by Colonial soldiers. Those who claim to have experienced paranormal activity on the grounds report the smell of burnt gunpowder, the sound of musket fire, apparitions of men wearing soldier uniforms, and an peculiar, orange glow around the headstone of James Caldwell.
Plan Your Fall Visit to Lake George
With brilliant fall foliage and fewer visitors than summer, Lake George is an idyllic fall getaway, and the cozy cabins and motel rooms at Cramer's Point Lake Breeze are the perfect place to stay. Enjoy nearby hiking, biking, fall festivals, and the best haunted attractions in Lake George. Book online or call (518) 668-2292.